A cute stray kitten thought there isn't a better way to make her voice heard than a live news broadcast. It happened in Turkey, where a cat came out of nowhere, only to interrupt a TV program called "Good Morning Denizli." However, it is the presenter's way to deal with the situation, that won everyone's heart.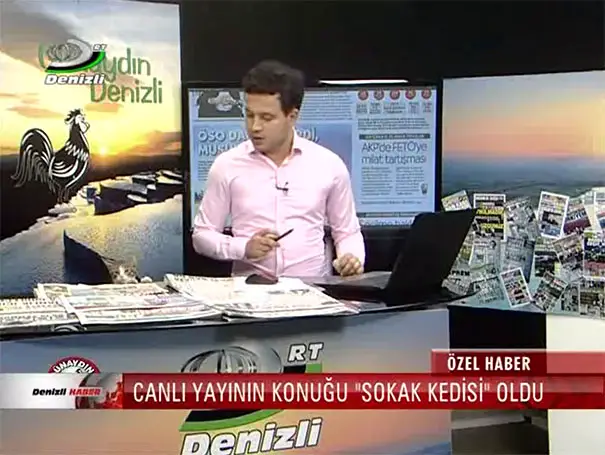 Kudret Çelebioğlu was in the middle of his broadcast when an unexpected visitor strolled on his desk. A tiny kitten just emerged from behind the desk and jumped on. At first, the man was a little bit surprised, but yet he dealt with it in a perfect way. In fact, he turned the whole situation into a perfect opportunity to remind those who were watching him show compassion to stray animals and adopt them. What a guy
"As you know, winter is coming and cold weather is passing through," the presenter said. "It's an unexpected guest, [but] we should cuddle him. We should open the doors to stray cats and give them water and food […] We all should take care of them somehow."
After the broadcast ended, the production team made sure to offer the cat some food and water. But that's not all, because the little one managed to find a forever home, too. One of Kudret's coworkers was so inspired by his words, she decided to adopt the cute little kitten. 
Watch the lovely scene here:
SHARE IT