It was an unexpected discovery when firefighters of the Indianapolis Fire Department found three newborn kittens in the back of one of their fire trucks.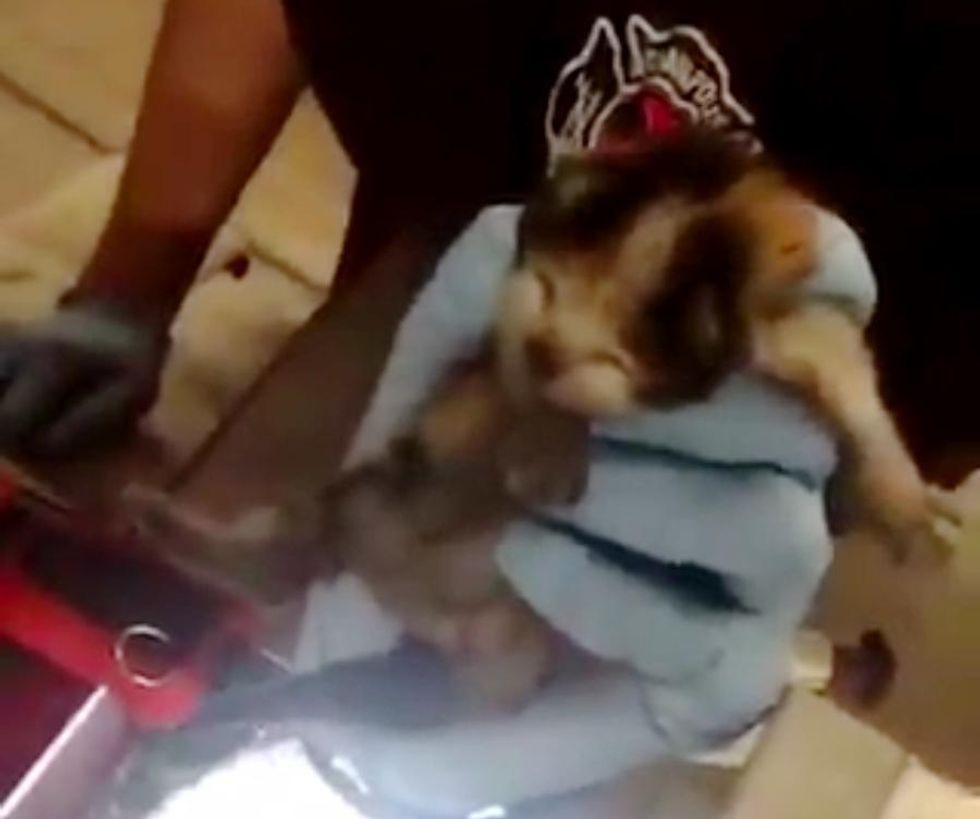 Tuesday April 18th the fire crew heard unusual sounds coming from one of their fire trucks. Upon investigation, they found three tiny kittens whose eyes were still closed, inside the engine of the truck.
The firefighters carefully got them out to safety and searched extensively to make sure they had all the kittens.
"Newborn Kittens discovered in hosebed of Engine 35… Crew investigated after hearing noises. Believes mom may have given birth in the engine," Indianapolis Fire Department said.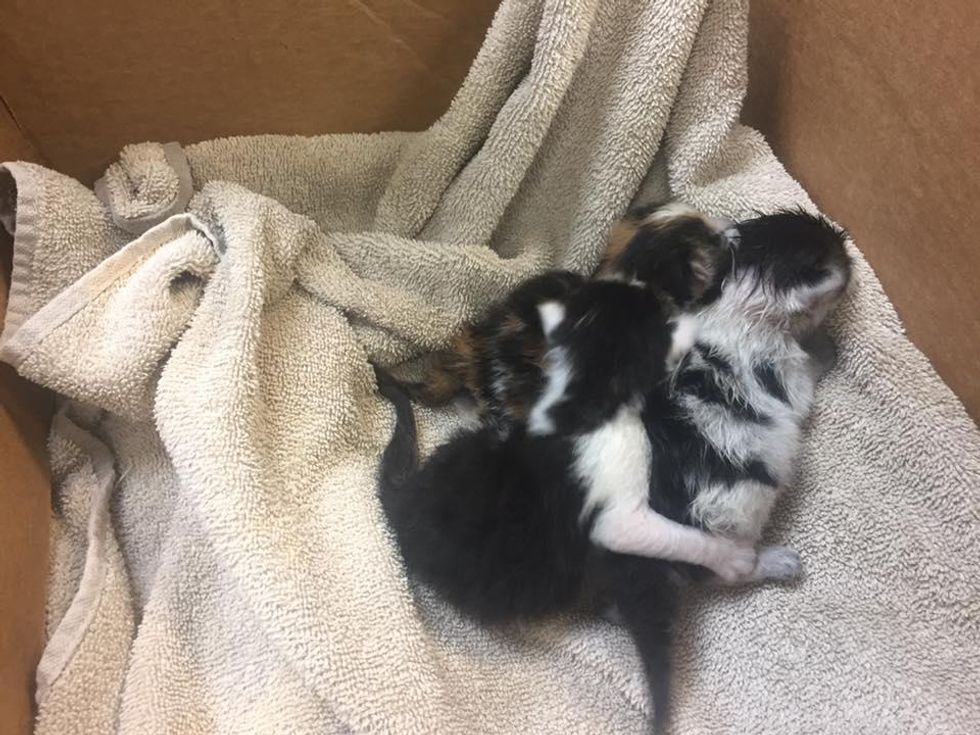 The two boys and one girl were just a couple of days old and needed immediate care, so they took them to a local vet, Veterinary Specialty & Emergency Care, where they were fed, cleaned and evaluated.
The fire crew worked alongside the veterinary team feeding and cleaning the babies. After a much-needed bath, plenty of kitten formula, and a lot of TLC, the kittens were doing well and fell asleep in their warm bed.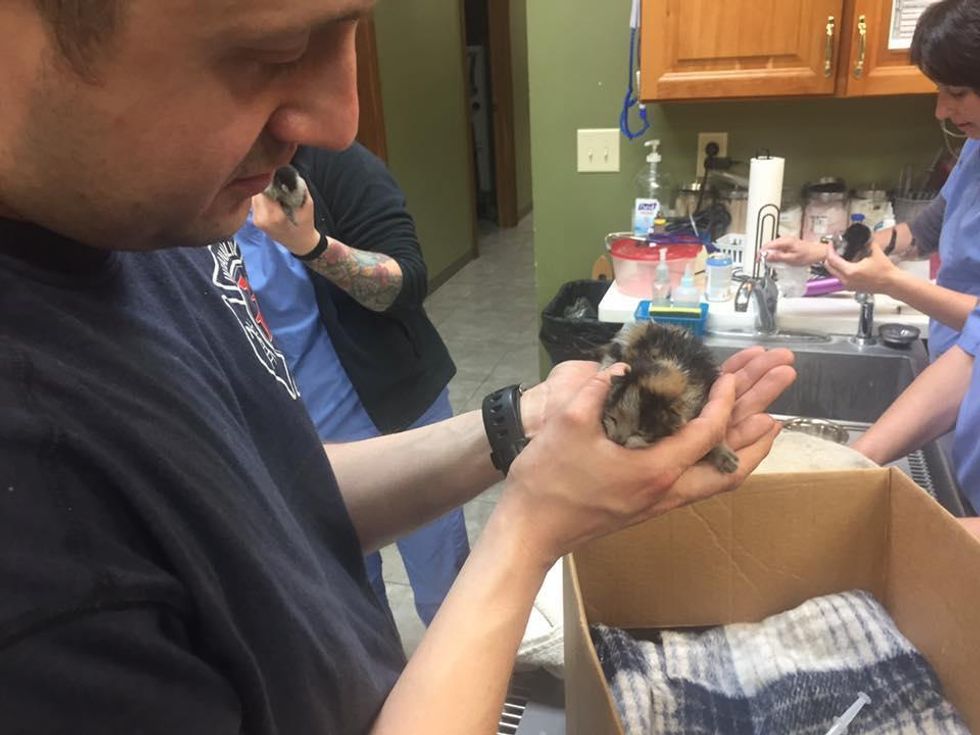 Hoping to find the cat mother, they plan to contact the shop where they had the engine repaired.
"Their engine had been at another location getting fixed so they think the kittens actually were born on the engine at that location," Mandy, wife of one of the firefighters, shared on Facebook.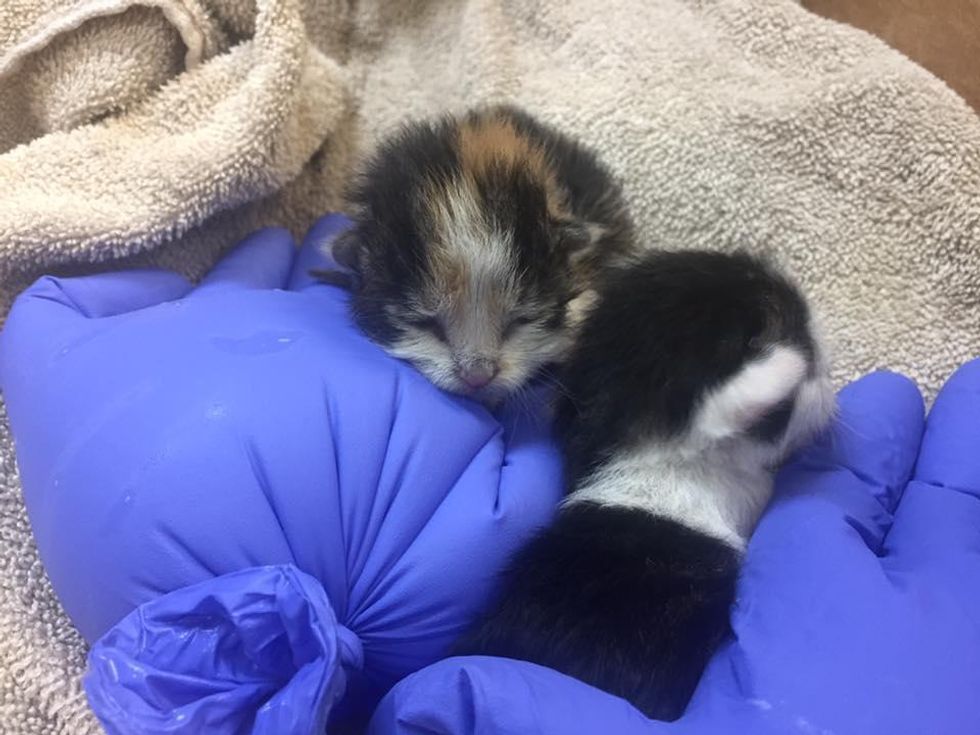 The kittens are being cared for around the clock by the staff at the animal hospital.
Once they are big enough, they will be put up for adoption.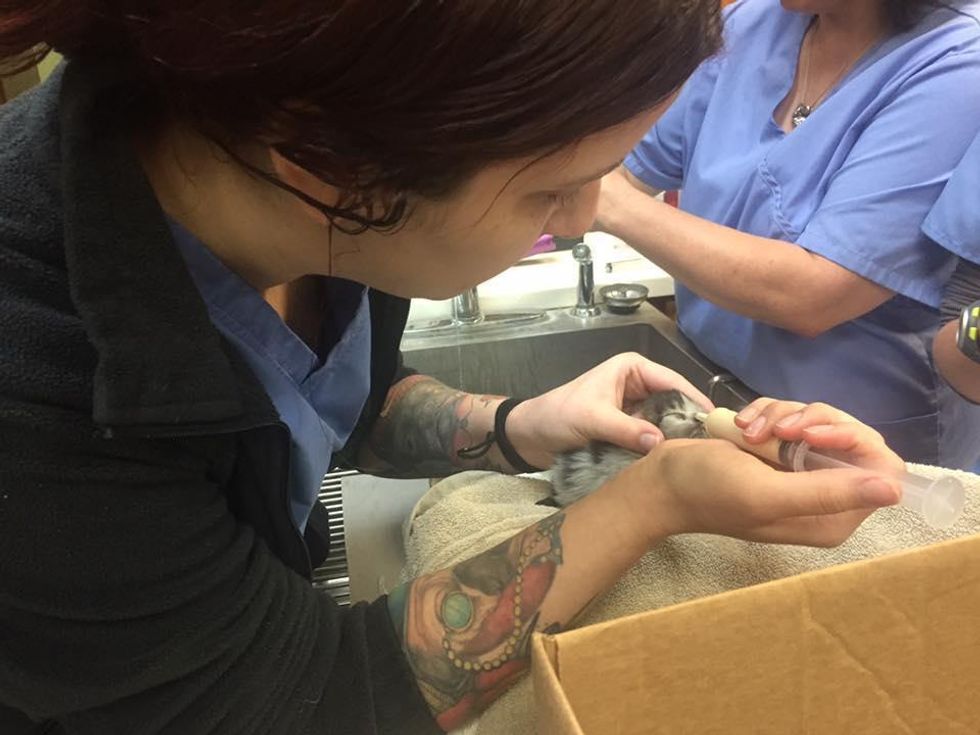 "We were so happy that we were able to help out with these sweet little kittens… The kittens are doing well.. (and) are nursing from a surrogate which is wonderful," Veterinary Specialty & Emergency Care said.
"The mama cat is being looked for as well as any other possible kittens… One of the firefighters even stopped by this morning to check in on the kittens."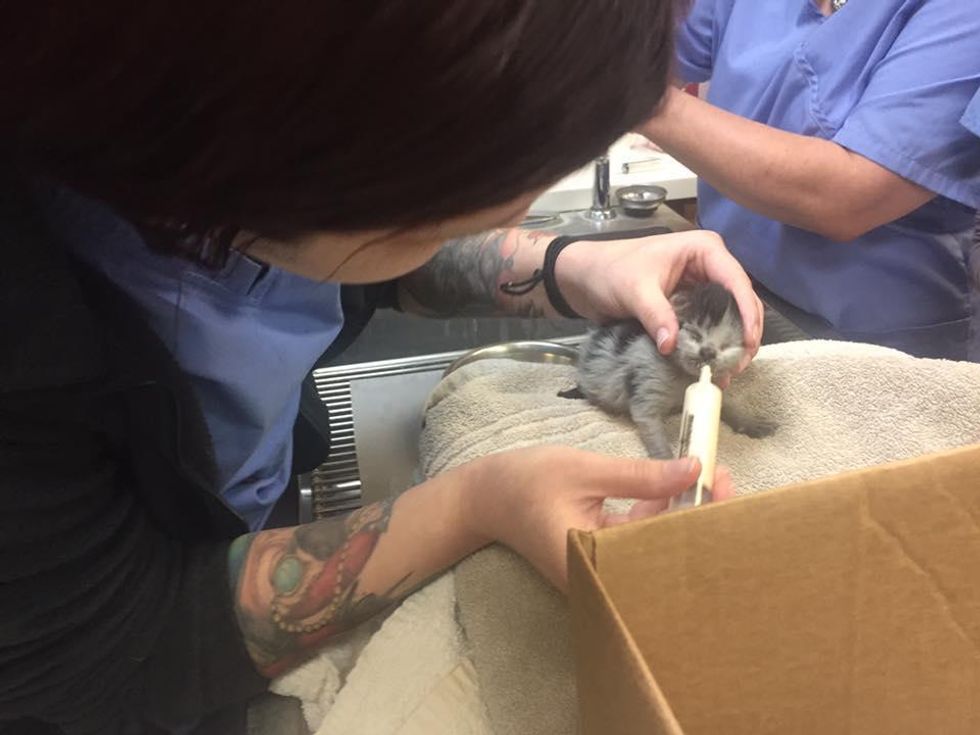 Watch the story in this video:
Share this story with your friends. Follow updates on the kittens on Veterinary Specialty & Emergency Care's Facebook page.