A woman found a homeless cat in a disturbingly wounded condition in her neighborhood, writes ilovemydogsomuch
She later discovered that the poor feline had accidentally trapped herself in a chain-link fence, and had been injured during a desperate attempt to free herself. The cat was bleeding profusely, so the woman took her in and bandaged her as best she could.- Advertisement –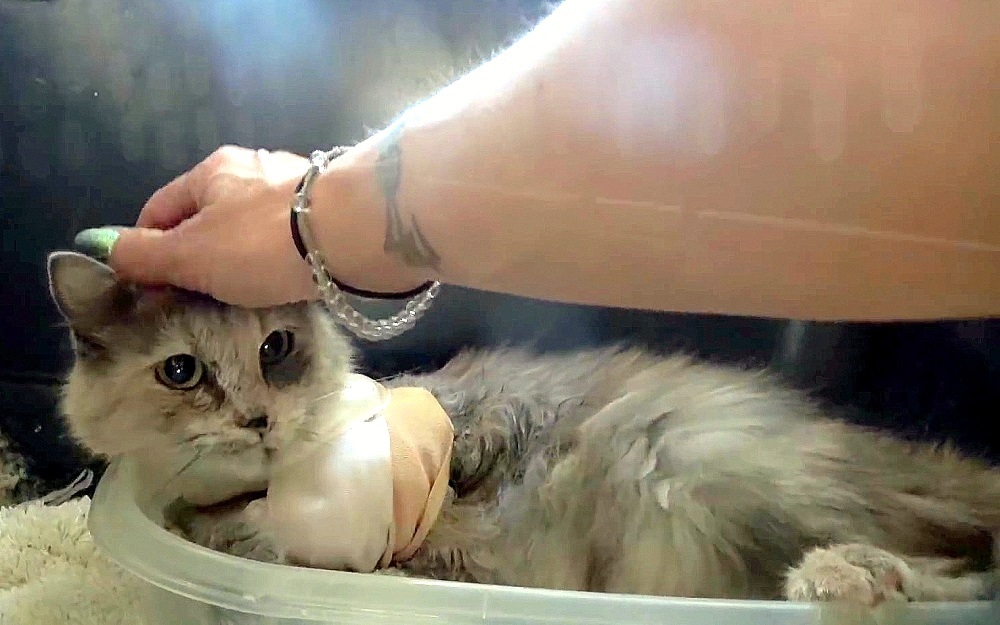 The woman placed a distress call with the rescuers of "Hope For Paws". In the meantime, she began taking care of the tormented creature, who was helplessly trying to deal with her excruciating pain. By the time the rescuers responded, the cat's condition had deteriorated badly and she barely had any strength to move on her own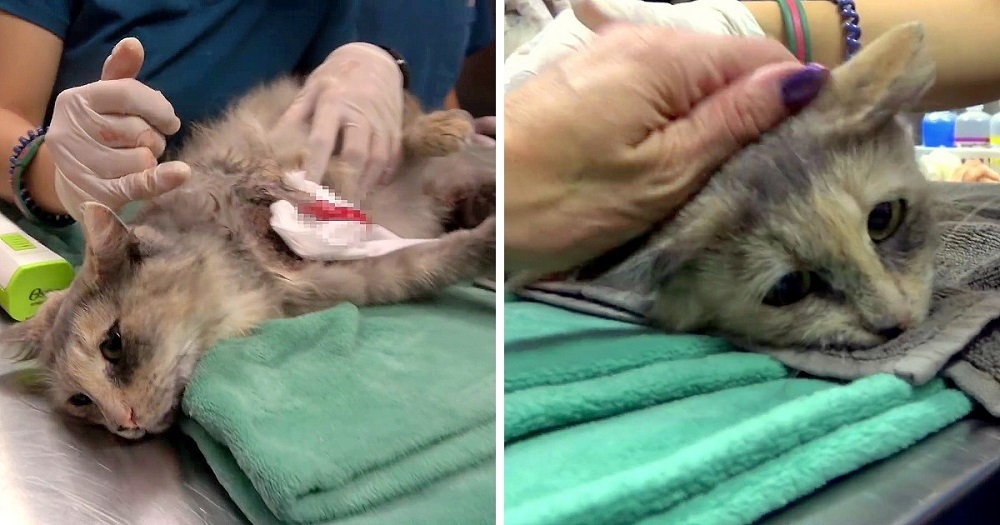 The rescuers named the cat Posey and rushed her to the hospital. Blood was dripping down her leg wound as the vet opened her bandages. Unfortunately, half of her leg was already butchered by the fence. The vet was forced to amputate the entirety of her concerned leg to save her life from the infectious laceration.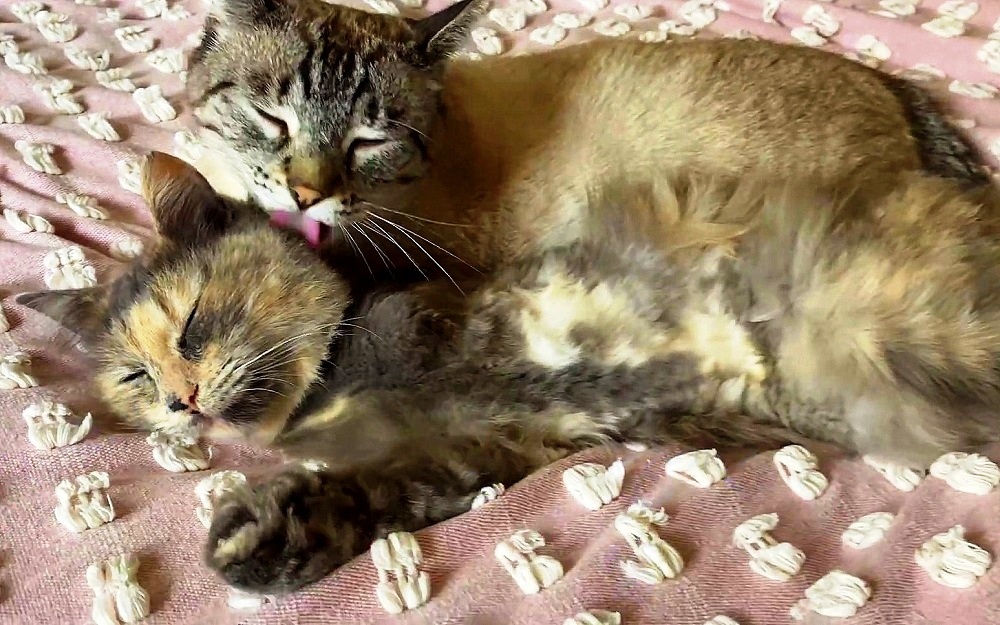 Despite losing her leg, Posey was in great spirits post the surgery. She grew into her personality as a playful girl, and eventually got adopted by a sweet family! Posey is a pampered furball in her new home now. She is also basking in the love of her over-protective feline sibling who won't leave her side even for a second! We're so happy for her and thankful to her rescuers!
Click the video below to watch Posey's inspiring resilience as she fights on despite the tragic accident.
Source: ilovemydogsomuch.tv